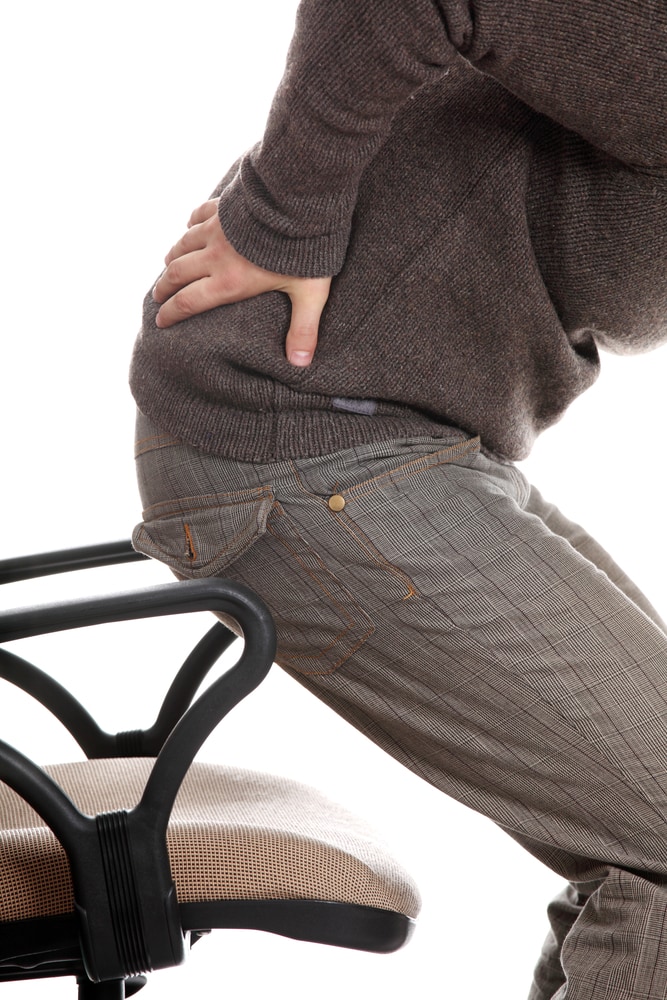 Sacroiliitis
What is Sacroiliitis?
Sacroiliitis is a severe inflammatory condition affecting joints in the pelvis called the sacroiliac joints. These joints connect your lower spine to the pelvis and support much of the bodies weight. When the joints are strained, an uncontrolled level of inflammation develops causing constant pain, swelling and muscle spasms.
Pain and Symptoms of
Sacroiliitis?
Sacroiliits is extremely painful where even the slightest movements like rolling over, walking, standing or sitting can be excruciating. The pain may often travel from the buttocks to the hamstrings, mimicking symptoms of sciatica or a herniated disc. Sacroiilitis can occur without any warning or from traumatic events like falls or accidents. Usually there is an underlying issue of poor posture or poor ergonomics that coexists with sacroiliitis.
The Three Phased Approach to Your Care
ADJUSTMENTS: Chiropractic adjustments are highly skilled manual treatments that safely and comfortably restore natural movement and positioning of your joints. Our office utilizes both gentle hands on and instrument assisted adjusting techniques.
LASER THERAPY: Laser therapy is a safe, painless way to accelerate healing and reduce inflammation. The device generates infrared laser that can penetrate deep into the sacroiliac joint allowing the tissue to heal twice as fast.
EXERCISES: Exercises are unique to your specific condition and comfort level. Our modernized equipment accelerates muscle stretch and strength. We also prescribe at home exercises as an practical and easy way to improve your condition.
Disclaimer: The following general information is provided to assist the reader in developing an awareness of of the many conditions treated by Chiropractors, and of procedures employed in treatment. It is not intended as a substitute for the reader's consultation with their appropriate primary caregiver, and for an evelauation and recommendation following a comprehensive examination at Lakes Region Chiropractic. ~James Pamplin, DC (Lakes Region Chiropractic)