James Pamplin, DC
Chiropractic Physician
Dr. Pamplin attended the University of Vermont where in 1998 he received his B.A. degree in Biology. He then went on to obtain his doctorate degree in chiropractics from New York Chiropractic College in 2001.
After graduation, the Rocky Mountains drew him to Salt Lake City, Utah, where he became an active member of the Utah Chiropractic Physicians Association. During his time here, he had the privilege of working with Olympic speed skater, Clay Mull. In 2002, friends and family called him back to his roots in New England. After visiting many New Hampshire communities, he decided the Lakes Region was the most welcoming. Dr. Pamplin started his first office in Plymouth of Lakes Region Chiropractic and in 2006 he opened a satellite office in Bristol. Over the past five years, Dr. Pamplin has become an active member of the American Chiropractic Association, The New Hampshire Chiropractic Association, The Foundation for Chiropractic Education and Research, The Foundation for Chiropractic Progress and the Plymouth Chamber of Commerce. He has been a member of the New Hampshire Chiropractic Association's board and an adjunct faculty member of Northwestern University Health Sciences
In addition to his professional career, Dr. Pamplin is founder and CEO of WonderDoc, LLC, a chiropractic electronic health records company. But above all, Dr. Pamplins greatest achievement is husband to his loving wife Diana, and father of his two children, Rachel and Christopher.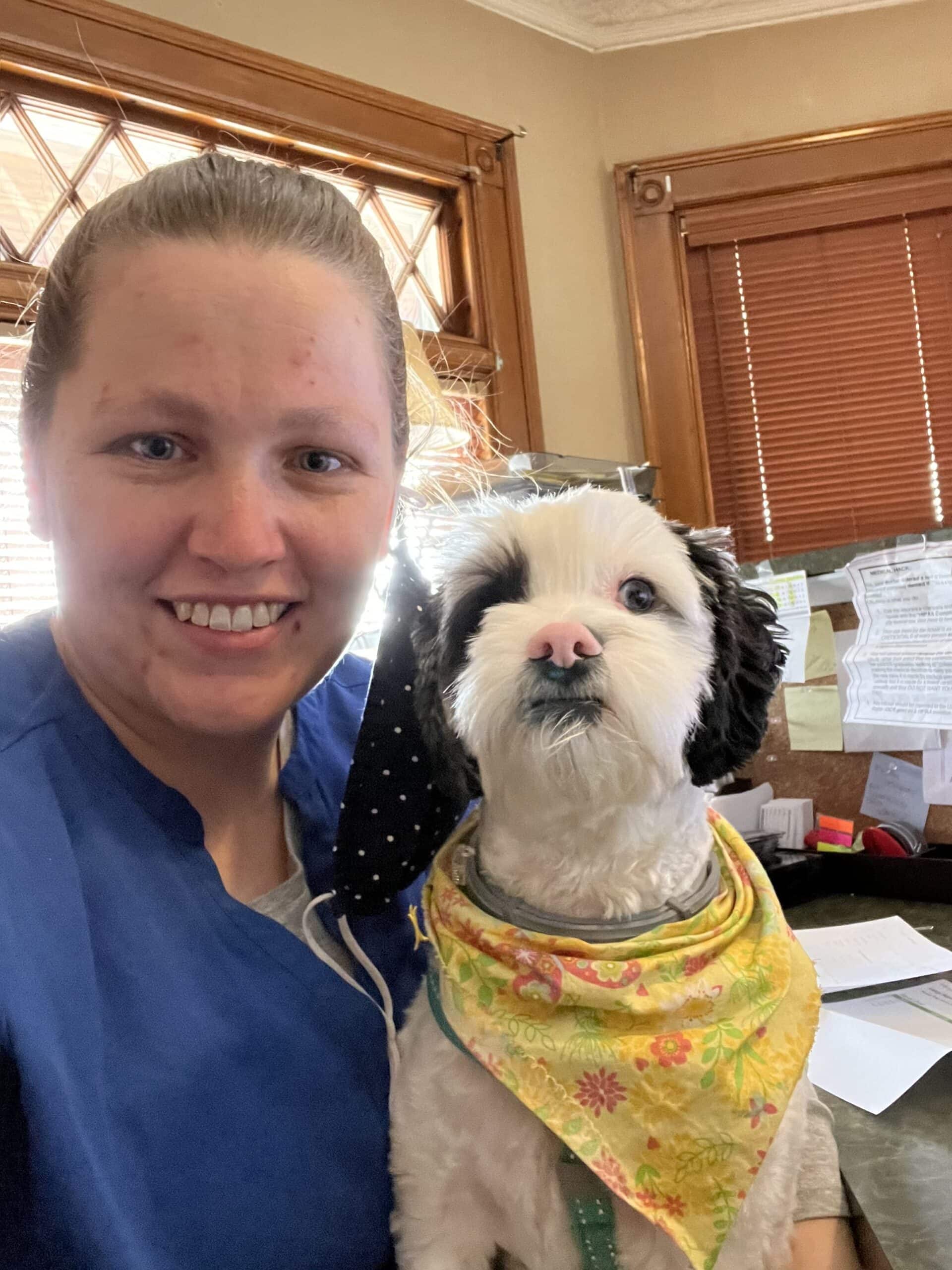 Jen Sousa
Office Manager
Prior to working at Lakes Region Chiro-Health in 2021, Jen was a chiropractic patient and enjoyed the health benefits that came with her care.  Due to unforeseen life changes, she switched her career in childhood development to develop her skills in the service sector.  As a natural people person with a genuine desire to help others in need, Jen continues to be a wonderful member of our office.
 Jen is a true newhampshirite.  Having grown up in the plymouth area, she loves living around the lakes and mountains. She is a mother of two amazing children and together they enjoy camping, the beach and arts and crafts.  Here she is to the left with our office dog Delila.  They make a good team.